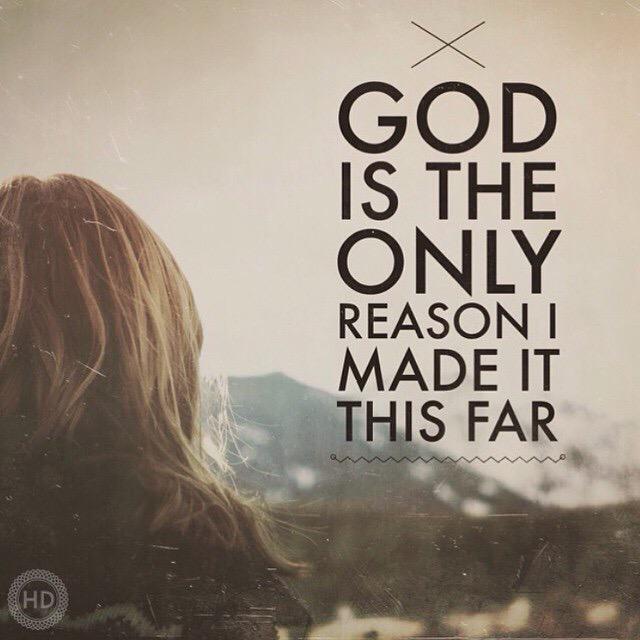 I had a little time out yesterday and I decided to listen to some worship songs. Just a few seconds into the first song, I could feel the move of the Spirit so I decided to go with the flow. As I sang and praised God, I began to think about how good He has been to me. Lately, I have been having some serious mood swings. I'll be moderately happy all day and then later in the day I'll feel heavy. It got so bad that I started losing interest in talking to people. I only managed to chat with a few people who had some important message to pass across to me. I can count the number of times I've spoke to my family members in the last two weeks. I just lock myself in my room when I get home. I know these mood swings are not good. It's something I have been praying about and I know God will help me overcome them.
So as I was reflecting yesterday, this song came up and I sang the lyrics like I was speaking to God face to face. I remembered the times I made some bad decisions but God saved me. He didn't allow me to go down the path of destruction. He had His hands on me all the time. I remembered the times I went through deep waters. God did not allow me to drown. There were times I could barely stay afloat but God held me. And when I passed through fire? God did not allow me to get burnt. Through the tears and pain, God always gave me a reason to smile. And this has been my testimony. That I always have a reason to smile.
If your life is not perfect right now, don't despair. Just surrender to God. Many of us don't have it together too. God is perfecting us day by day. I laugh at people who say they envy my life. I'm like, really? You do? My life is not as simple as it  looks trust me. God has just chosen to beautify my life with His glory. When you see me, you're looking at the glory of God live and direct. I'm such an imperfect vessel that God decided to use. So I know how you feel with all your imperfections and faults.
God will not condemn you. He will accept you as you are and give you the grace to be a better person. God is all you need. He is the One who will be there through the highs and the lows. That's one thing that amazes me every time, God is always there! He is always ready to shower you with His love, a pure and unadulterated love. He is the reason I live. He is my everything and everyday I am grateful that I am His daughter. I can't imagine how meaningless life would be if I didn't have God as my Abba. The thought is scary.
I want you to listen to this song and appreciate God for where you are right now. Forget about the fact that you're not where you want to be and be grateful to Him for bringing you this far. You're alive, you're making progress, you're being perfected…it's not something you should ever take for granted. Enjoy 'You are the reason I live' and I pray it truly minsters to you.